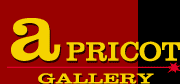 Le Minh
1963: Born in Hanoi, Vietnam.
1987-1992: Student at Stage and Movie College of Saigon
Presently: Member of Vietnamese Young Painters' Club
Exhibition:
1997: Solo exhibition at New Window Gallery, HCMC, Vietnam.
2000: "Spring" Group Exhibition, Hanoi, Vietnam.
2005: Solo Exhibition "My Authentic Self" at Dragon Gallery, Hanoi, Vietnam.
2006: Group Exhibition in Japan
Group Exhibition at 39 Ly Quoc Su, Hanoi, Vietnam
2007: Group Exhibition at the Red Gallery, Dubai.
2008: Group Exhibition "Vietnam's Beauty" at Caisa Center of International Culture
in Helsinki – Netherland.