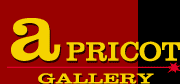 Tran Quang Huan
1965: Born in Hai Phong
1987: Graduated from Hanoi Fine Arts College
Working at Hai Phong Newspaper
Member of Vietnam Fine Art Association
Member of Vietnam Journalist Association
Member of Hai Phong Writer and Artist Union.
Exhibition:
1998: Solo Exhibition at Exhibition House, Hanoi
1990-1995: National Fine Arts Exhibition
1990: Exhibition "Gang of Three" in Hai Phong
1992: "Two artists" Exhibition in Hanoi
1996: Group Exhibition in Hong Kong
2000: "Asia Art Exhibition" in Singapore
2001: "Young Artist Club" Exhibition in Hanoi
2002: "Spring Soul" Exhibition in Melia Hanoi Hotel
2003: "New season" Group exhibition in Bradford city – UK
"Expression" Solo exhibition in HKFINEART.com gallery in HK.
Prize:
1978: Gold medal of Five Art Exhibition in Hungary
1980: 3rd prize of Painting Exhibition in Moscow
1990: 2nd prize of "Nguyen Binh Khiem Prize Literature and Art".
1996: 3rd prize of Nguyen Binh Khiem Prize for Literature and Art.